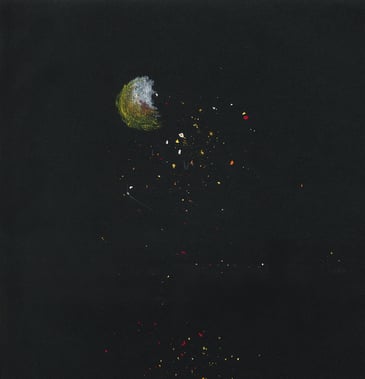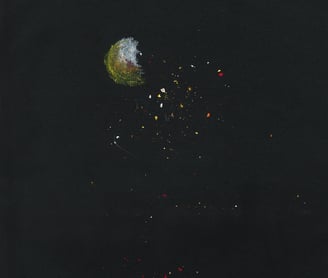 The value of a man was reduced to his immediate identity and nearest possibility. To a vote. To a number. To a thing. Never was a man treated as a mind. As a glorious thing made up of star dust. In very field, in studies, in streets, in politics, and in dying and living.'From shadows to the stars.'
-an eXcerpt from Rohith Vemula's suicide note.
On January 17th 2016, Rohith Vemula committed suicide. He killed himself because of the oppression he had been facing at the hands of his university administration, because he belonged to a particular caste, and his active role in Dalit politics on campus.
With his demise, a wave of protests swept across the country. The State tried to, and succeeded in, suppressing many of them.
Amongst these was a candlelight vigil organised at India Gate in Rohith's memory, led by his mother Radhika Vemula and attended by students from all over the country, including a contingent from his university, the University of Hyderabad. Surprisingly, the State did not allow this peaceful vigil either. All the attendees, including Radhika, were detained by the police and taken to nearby police stations in DTC buses- normally the public transport vehicles of the city- which were marked '00 Special Service'.
This piece is a reflection on the series of events that took place that evening, symbolically trying to light the candle that wasn't lit on that day.
It has been screened as a film/eXhibit as an installation at: Presence in Absence- Venkatappa Art Gallery- February 2017, BangaloreVideo Vortex XI @Kochi Biennale 2017 collateral project – Srishti OutpostVibgyor Film Festival- August 2017, Trichur, Keralalamakaan- August 2017, HyderabadScheduled to be screened at:Signs Film Festival, 2017, Septemeber 26-30th 2017, Kerala
https://parsejournal.com/article/from-shadows-to-stars
Below is an installation of the piece made for an exhibition at the Venkatappa Art Gallery. It was exhibited along with the works of the collective,​'This Is Not Us'. The exhibition was from the 12th January 2017 to 15th January 2017. The password for the video below is nothing.